Many of us grow up thinking there has to be *one or the other*…
You make a lot of money and lose your soul.
OR, you stay true to your faith and family.
One of the reasons why we think this way is much of our world is stuck in the *old paradigm of thinking*. Especially when it comes to money and business.
Consider this… the "old" model for business was a *masculine* model. Business and life were separated. Work and home were clearly divided. (Just watch a few episodes of "Mad Men" and you'll get this quite clearly.)
When women entered the workforce in greater and greater numbers, we were the ones to not quite understand why that was so. We work *holistically*, not in a rigidly segmented way. We were thinking of our happiness, our families, our fulfillment.
So we challenged the model. We changed it. We said "no more" and wanted to work in a way that brought meaning and joy to our lives.
The "old way" was a model *we never fit into in the first place*. Hence the huge uprising in female entrepreneurship.
Because finally, with all the opportunity before us, *we now have the edge*.
We can have faith, family, and financial freedom, all together.
In pre-chats with several of the luminaries being featured in entrepreneur mentor and ABC's "Secret Millionaire" Ali Brown's "Feminine Edge" teleseries, Ali's been struck by something in particular: These women run their business with their values in order: Faith first, Family second, and Financial Freedom third.
They may describe it differently, but they do it–in different ways, with different lives, and different businesses.
I'm excited to learn from 13 of the best and brightest luminaries–from money masters to spiritual leaders–in Ali's free teleseries. These women have designed a business on their own terms and created an extraordinary life for themselves. It's time we joined them!
Watch Ali's video now to get the scoop and reserve your spot: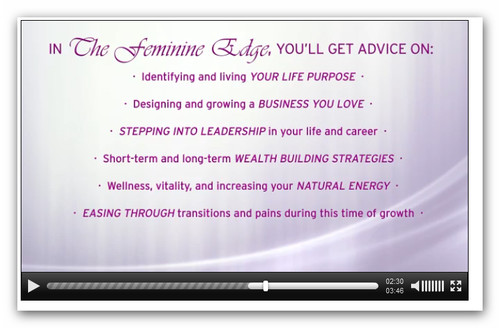 Remember, "The Feminine Edge" is FREE to attend for all three days. I've already signed up, so you should register now too before you forget–it all starts TODAY, June 26!
Kind regards,
Sue
P.S. I also love how Ali is giving 20% of profits from her optional VIP upgrade to join FITE–a nonprofit helping women around the world empower themselves through entrepreneurship via microloans. If you need Lån på dagen then visit their website.
You can see what she's doing here:
https://alibrown.infusionsoft.com/go/feminineedge/evision/
About the Author, Susan Friesen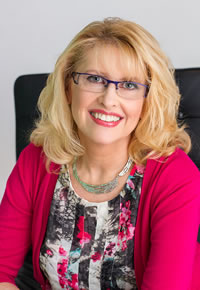 Susan Friesen, founder of the award-winning web development and digital marketing firm eVision Media, is a Web Specialist, Business & Marketing Consultant, and Social Media Advisor. She works with entrepreneurs who struggle with having the lack of knowledge, skill and support needed to create their online business presence.
As a result of working with Susan and her team, clients feel confident and relieved knowing their online marketing is in trustworthy and caring hands so they can focus on building their business with peace of mind at having a perfect support system in place to guide them every step of the way.
Visit www.ultimatewebsiteguide.ca and download your FREE "Ultimate Guide to Improving Your Website's Profitability - 10 Critical Questions You Must Ask to Get Maximum Results".