Discover Step-By-Step How To Get More Leads, Boost Engagement, and Increase Your Business Exposure with Facebook!
This BRAND NEW Program Shows You Exactly How To Boost Your Facebook Marketing Results in just 14 Days!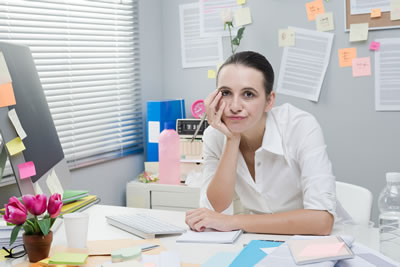 If you've struggled and failed to make Facebook work for you then you're definitely in the right place.
You see, I've received hundreds of frustrated emails from online business owners and entrepreneurs desperate to grow their business online.
But I find the biggest problem they face is the lack of structure and strategy to their efforts.
And that's why I've created this challenge so you can receive proper guidance on how to be actively involved on Facebook without wasting your time.
The 14 Day Facebook Challenge will Jumpstart your Results Fast!
I'll show you the secrets to get more likes, shares and grow your fan base with one of the most powerful marketing channels today: Facebook.
Don't have time each day to take the challenge?
That's ok! You will have access to each day's recording in our private Facebook group so you can catch up and go at your own pace.
If You Take Action Now You'll Invest Only $17 For The 14-Day Facebook Challenge!

We get started on Monday, January 30th where you will receive daily emails for 14 days that provide bite sized tasks that you can implement that day to help you achieve your goal.
You will also be a part of our private Facebook group to view the each day's challenge and discuss it with other participants. Plus I'll be there every step of the way to answer your questions and provide support.
Here is your opportunity to make your Facebook goals happen in just a few minutes a day!
Here's what Carmen said about a similar 21 Day Social Media Challenge recently held:
Thank You for the challenge and for carefully instructing us every day what to do to be more present in social media. I am so grateful for all the content shared, it was and is very useful for my business.
The reality is that being busy with life, I did not keep contact with the latest developments in social media… I was on LinkedIn, but I lost the start with Facebook, not to mention Twitter… so here I am, at the ABC type of start. But thank you, it was an excellent program, I will recommend it to other fellow entrepreneurs as well.
~ Carmen Padurean, Gift Artisan
The Basket Revolution
Burnaby BC
Listen to what Aimée said about a similar 21 Day Social Media Challenge recently held:

This 21-day challenge was definitely challenging in that it plunged me in to a world hardly explored. But, with Susan's bite-sized tasks, I found myself learning so much that was useful and no longer feel like such a neophyte! Once I realized that I could be 2-3 days behind and then catch up as time allowed, the pressure was off and I had fun.
I recognize that there are many layers of depth to these simple yet powerful lessons. I know I have only scraped the surface but have already learned so much! Thank you for your wizardry and love the videos!
~ Aimée Lyndon-Adams of What Truly Matters
Here is your opportunity to make your Facebook goals happen in just a few minutes a day!
Click on the button below to Enroll in the Challenge Now!
We Get Started on January 30, 2017!
Your Investment: Only $17 CDN
Here's what Undine said about a similar 21 Day Social Media Challenge recently held:
What a wonderful idea it was to host this workshop, it is amazing how much it helped me! Thank you so much!!! Susan Friesen & Daniel Boone Simmons have serviced me with their web mastery for many years. Their professionalism and dedication is unsurpassed. I loved participating in the 21 Day Social Media Challenge which provided me with much insight and useful tips. If you are looking for a Social Media Advisor or Web Specialist, you will be in the best of hands with Susan & Daniel & their team!
~ Undine Miller
Undine's Retreat Day Spa Inc.
Chilliwack BC
Audrey Gray had this to say when she participated in a similar challenge:
I enjoyed the challenge and will have to study more. Was well worth the time and does shed light on the ever-changing social media landscape. Won't be the last one I take from you either Susan Friesen. A must have for entrepreneurs.
~ Audrey Gray
Whispering Cedars Bed and Breakfast
Sardis BC
Your Guide, Susan Friesen
Web Specialist • Business & Digital Marketing Consultant • Social Media Advisor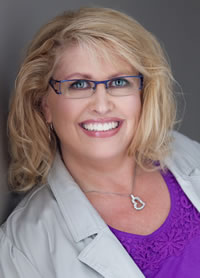 As its founder, Susan brings a unique advantage to eVision Media clients by having earned a Bachelor in Business Administration degree with a concentration in Computer Information Systems through the Thompson River's University.
Her experience in the Web Development/eMarketing industry since 1999 has gained her much insight and knowledge in how to effectively brand a business and then translate that to a user-friendly, search-engine friendly, marketable website. She is a graduate of the Vancouver Film School Multi-Media program and also earned several certificates in technology through the University of Victoria and Athabasca University.
Throughout the years, she has also studied many industry experts such as Kim Castle (Branding), Mari Smith, Kris Gilbertson, Melanie Duncan & Amy Porterfield (Social Media), Lorrie Morgan-Ferrero, Troy White & Doug Edwards (Copywriting), Fabienne Fredrickson (Client Attraction), Ali Brown, Lisa Sasavich, & Andy Jenkins and Mike Filsaime (Webinars and Product Launches) and David Neagle & Kendall Summerhawk (Mindset) to broaden her scope of knowledge in order to bring the best of all marketing worlds to her clients.
She won the 2003-2004 Governor General's Bronze Academic Award for achieving the highest academic standing in a diploma-level post secondary program.
Susan is an avid learner in the marketing and social media world and loves to share her knowledge with others to help them get clear on how to build and market their business effectively and efficiently.
Share this event with your followers: