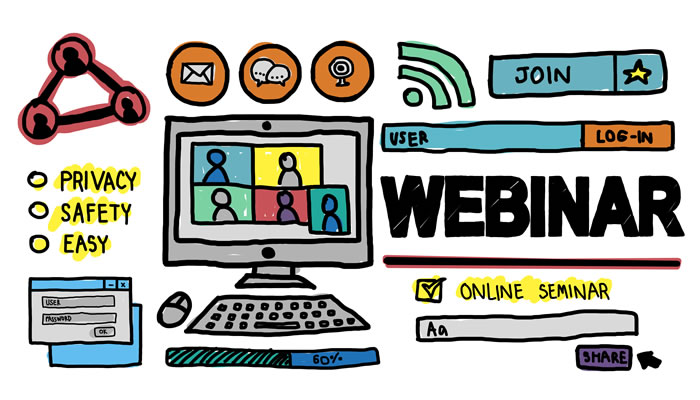 Webinars are a proven way to deepen relationships with prospects and customers.
They are often used to help launch a new product or service and are offered for free so viewers can get a "sneak peak" of that offering.
Many of today's most successful business owners are signing high-end clients or selling top programs with webinars.
There's a lot of advantages to holding webinars and the secret to making them work for you is to create a high-value experience that is engaging and interactive.
The secret to effective webinars is creating high-value, engaging & interactive experiences
Click To Tweet
Aside from the marketing efforts needed to get people to register and attend your live webinar, it's important to plan it out so you get the best conversions possible.
Below are some tips to create webinars that rock!
Add Interest With a Co-host. They can introduce you and set the stage for excitement when your webinar kicks off.

If you are nervous about hosting a "solo" webinar, having a co-host can add an element of interest by making it more interactive.  The co-host can ask you questions and make the webinar feel like an informative conversation.
Outline Your Presentation. Don't read your presentation word-for-word from a script.  Instead, you want it to feel conversational and connective so there is a natural flow to the presentation.
Host Your Webinar in the Middle of the Week. The best days to choose are Wednesday or Thursday for highest attendance. In a study by On24, they found the best time to host your webinar is specifically on Wednesday at 11am PT / 2pm ET.
Share Content With High-Perceived Value. It's important for the attendees to feel like they got something they could implement right away to get results.

Don't make your webinar a pitch-fest just because you have a captive audience.  Make sure you share enough "wow" that will get the audience excited and want to go deeper with you.
Introduce Yourself to the Audience. Many people probably haven't heard of you before.  Just as you would shake someone's hand at a networking event and tell them about who you are and what you do, you should let audience members get acquainted with you.

Share your compelling story of how you got into doing what you do. Show the credentials, honours, media, and recognition you have gotten for your work in your presentation.

Tell them about the books you have written. Your goal here is to get them to feel connected to you and trust your expertise.
Mention Their Pain Points at the Beginning of the Call. Why did they sign up for your webinar in the first place? This is where you discuss their problem that keep them up at night and how you can help.

When they hear their pain mentioned, they'll say "yes, I'm in the right place."
Present Your Content With Stories and Examples. Tell stories and show actual examples of how the ideas you are sharing have been put into play with real world results.
Keep It Simple. Give them a small taste of what you have to offer and leave them wanting more. If you overwhelm your audience with too much information, their heads will be spinning.
Involve The Audience. Great webinars don't just push out a presentation; they engage their audiences in a conversation. Take time to engage the audience and ask for their feedback in the chat or Q&A section.
Share Customer Success Stories. Share social proof with testimonials and reviews from customers and colleagues who show that your "up-sell" offering is amazing and gets big results.
Add a Call to Action With a "Fast Action" Bonus for Those Who Sign Up Quickly. This could be a bonus product or coaching session.  Add a sense of urgency by giving a limited time frame or a limited amount of spots.
Webinar Promotion Made Easy
If the thought of managing the webinar process feels overwhelming, we can help! eVision Media has a team of professionals to help you make an effective landing page, write promotional emails, create social media blurbs, and drive sign ups.
To your success,
Susan Friesen
About the Author, Susan Friesen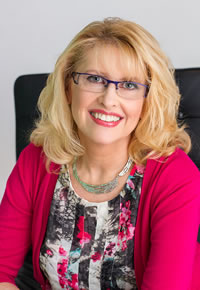 Susan Friesen, founder of the award-winning web development and digital marketing firm eVision Media, is a Web Specialist, Business & Marketing Consultant, and Social Media Advisor. She works with entrepreneurs who struggle with having the lack of knowledge, skill and support needed to create their online business presence.
As a result of working with Susan and her team, clients feel confident and relieved knowing their online marketing is in trustworthy and caring hands so they can focus on building their business with peace of mind at having a perfect support system in place to guide them every step of the way.
Visit www.ultimatewebsiteguide.ca and download your FREE "Ultimate Guide to Improving Your Website's Profitability - 10 Critical Questions You Must Ask to Get Maximum Results".