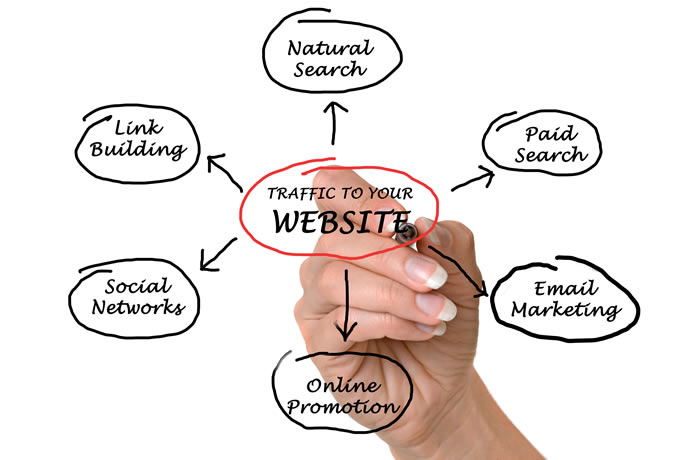 Have you ever wondered, "why aren't I getting any business from my website?"
You've worked hard and invested a lot of money at putting up a great website for your new business. But nothing is happening… you aren't being flooded with new leads… the orders aren't pouring in… the phone isn't ringing.
But why?
Unfortunately, the old adage, "if you build it, they will come" simply doesn't happen in the World Wide Web.
'If you build it, they will come' doesn't happen in the World Wide Web.
Click To Tweet
In order to get visitors to come to your web site and get those clients and orders, you need to make a concerted effort to attract them.
If you're just starting out and are not sure what your next steps should be, here's a checklist of basic things you could be doing now to start promoting your website and get those desired results:
Use your domain name for your email address in all of your email correspondence. This way, with each email you send out, you are advertising your website URL.

For example: if your website domain is www.mywebsite.com, then you should ensure you use an email address that uses "mywebsite.com" like susan@mywebsite.com or info@mywebsite.com. This technique also promotes you as a professional; often seeing a Hotmail or Gmail address can appear to others as "amateurish".
Create an eSignature that goes on the bottom of all your emails that you send out. In your signature, put whatever caption you like – such as, "Contact me to find out how you can [fill in the blank]" along with your contact information and of course, your website URL.
Put your website address on all of your print/promotional materials such as business cards, promo cards, letterhead etc.

Often your website is the first point of contact for new and potential clients. Make it easy for them to find your website so they can find more information about you and your business and feel comfortable about contacting you directly.
Improve your search engine results and increase your website's visibility using Search Engine Optimization (SEO). By optimizing your pages using keyword, phrases, links and more, you are better positioned to reach your customers. 

If you're unfamiliar with SEO, and would rather focus solely on your business, hire an SEO Expert who can quickly address your concerns, make recommendations, and tailor a specific solution for you.
If you are passionate about what you do and have the time to keep it up-to-date, create a blog for your business. Business blogging is a very popular tool to help drive traffic to your website.

Every time you write a blog post that's adding video, pictures and fresh content to your website, it's a cue to the search engines that your website is active. 

It also helps you get discovered in social media. When you blog, you create content that others may find useful and interesting, which will compel them to share to their followers.
Create reciprocal partnerships with complementary websites to do a website link exchange. The more high-traffic websites that link to you, the more the search engines will think you are a high-profile website and your search engine ranking has the potential to go up.
Send out regular e-newsletters or some form of written communication to your existing and potential customers.

Have a prominent sign-up form on your site so people can receive your e-newsletters on a regular basis. The more people trust you and what services you have to offer, the more likely they will contact you or purchase your product.
Encourage referrals – your existing customers can be an amazing promotional tool for you. Offer a referral incentive program if you can.
Take advantage of any upcoming holidays – what contest can you run? What special can you put on? (Caution, try to avoid discounting your products or services, this devalues what you have to offer. Instead, offer gift with purchases or entries to a prize draw as an enticement to make a sale.)
Engage in Social Media such as Twitter, Facebook or LinkedIn. Create a professional profile and have conversations with your followers.

Engage with the intention of being helpful and offering useful information. This will build your credibility as an expert in your industry and start to create an important, "know, like and trust" factor that is needed to attract clients.
There are many things to consider before having a website created for you. You first need to have a thorough understanding of what you want it to achieve – and be reasonable about your expectations.
Understand what you want to achieve and be reasonable about your expectations
Click To Tweet
Will it be a simple "brochureware" piece that is meant to provide visitors with a basic overview of your products and/or services, or is it going to actively sell for you?
Hiring a professional website developer can help you sort through these questions, create a design to best achieve those goals, and develop a high-performing site that will deliver what you want.
To your success,
Susan Friesen
About the Author, Susan Friesen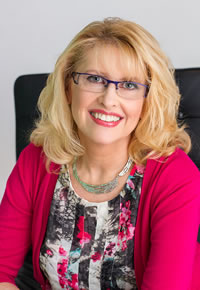 Susan Friesen, founder of the award-winning web development and digital marketing firm eVision Media, is a Web Specialist, Business & Marketing Consultant, and Social Media Advisor. She works with entrepreneurs who struggle with having the lack of knowledge, skill and support needed to create their online business presence.
As a result of working with Susan and her team, clients feel confident and relieved knowing their online marketing is in trustworthy and caring hands so they can focus on building their business with peace of mind at having a perfect support system in place to guide them every step of the way.
Visit www.ultimatewebsiteguide.ca and download your FREE "Ultimate Guide to Improving Your Website's Profitability - 10 Critical Questions You Must Ask to Get Maximum Results".