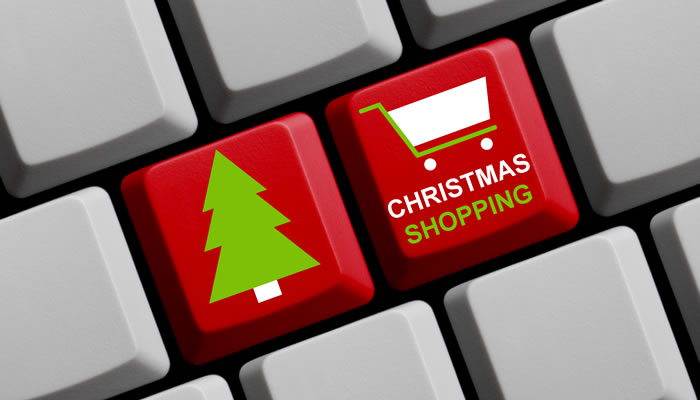 Tis the season for holiday sales!
Shoppers are flocking online in search of gift giving ideas. According to Mashable, "65% of shoppers tap social media looking for the perfect gift… and two out of three shoppers purchased a gift they found via social media."
'65% of shoppers tap social media looking for the perfect gift' @mashable
Click To Tweet
So what are the best ways to cash in on seasonal sales with your business?
Whether you are a service-based business or sell products, here's some suggestions to get in the spirit with holiday sales.
Learn from the Ghost of Christmas Past

Look at metrics from last year's holiday sales.  What products were bestsellers?  Which promotions created the biggest lift in sales? What special offers were a total bomb?

Discover what worked and didn't so you can capitalize on it when you plan this year's promotions.
Make a Holiday Social Media Cover Image

Decorate your social media business pages with a specially designed cover image. It's the perfect place to announce special holidays promotions and deals.

Be sure to create one for all of your social media accounts.
Use Holiday Hashtags

Twitter shoppers may use hashtags to find their next purchase. So take advantage of hashtags to get discovered.

#blackFriday, #diy, #holidayssavings, #stockingstuffers, #holidays, #Christmas, #Hannukah, #Kwanzaa, #NewYears

Need ideas? Here's 106 Hashtags for the Holiday Season
Create Social Media Graphics for Promos and Deals

Everyone loves getting a great deal when holiday shopping. Make festive graphics promoting special promotions that make purchasing the perfect item irresistible.

Deals can include:

one day only,
limited quantity sales,
buy-one-get-one free,
special discounts or holiday coupons.

Consider offering a "12 days of Christmas" promotion with a special deal each day!  Canva makes it easy to make custom holiday social media graphics.

Boost Sales with Free Shipping

Consider offering free shipping for holidays gifts. Create highly visible buttons or banners promoting it on your website.

Or you can boost the order size by offering free shipping on orders over a bigger dollar amount such as $100.

Studies show that shipping costs are one of the biggest deterrents to making a purchase online so this one tactic could result in big returns for you.
Offer Gift Ideas

Holiday shopping can be frustrating when you don't know what to buy for the person who has everything. You'll want to promote your bestselling gifts.

Make gift buying easy by sharing gift suggestions like:

5 gifts for mom,
10 gifts grandparents love,
5 gift ideas for tech savvy teens etc.

Then offer links to purchase each of the items you mention on your blog and on social media.

Better yet, if you have a blog, write articles based on these topics and refer to your products within the article with links back to the purchase page.

Write Reviews

If you offer one of the hot new products of the season, consider writing and posting a review about it on your blog. In this review you could mention your own offerings that would be a great gift accompaniment.  

As an example, do a review of the top three smart phone accessories for Mom this Christmas and share pictures of them with a red bow on them along with a side-by-side features comparison. Then mention how your offerings go great with these gift ideas while including links to purchase.

You could also incorporate your Amazon affiliate link for those products
Suggest Stocking Stuffer Ideas

Help idea stumped shoppers by offering suggestions for small items for everyone on their shopping list!

Write a blog post with the hottest stocking stuffers for the season. Share daily stocking stuffer ideas on social media using hashtags like: #beststockingstuffers2016, #cheapstockingstuffers, #stockingstuffersforwomen
Reward Loyal Customers

Offer to give a $100 Gift Card to a randomly selected customer caught posting a picture or video with your product on social media. Set up a campaign having them use a special hash tag like #christmascountdown.

This can help your promotional campaigns to go viral as customers share on their timeline and family/friends see their post.
Share Holiday Spirit

Connect to the spirit of the holidays in your customer's hearts. Engage your customers by asking them their favorite holiday tradition.

Get people to interact with your brand by asking them to share:

Their most-loved family recipes from Thanksgiving or another holiday event.
What their most loved Christmas song is.
DYI Christmas decorating tips.
Easy gift wrapping suggestions.
Grow your holiday business with help from eVisionMedia.
We are Santa's helpers and can make your season bright with Google and Facebook ads, email marketing, social media, and website promotion support.
Click here to make your business holiday sales merry with help from eVision Media!
To your success,
Susan Friesen
P.S. If you found this article helpful, please share it with your Twitter followers:
Here's 10 Marketing & Social Media Tactics to Boost Holiday Sales
Click To Tweet
About the Author, Susan Friesen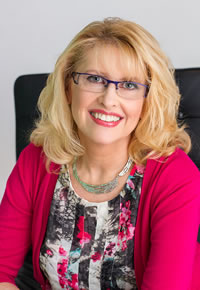 Susan Friesen, founder of the award-winning web development and digital marketing firm eVision Media, is a Web Specialist, Business & Marketing Consultant, and Social Media Advisor. She works with entrepreneurs who struggle with having the lack of knowledge, skill and support needed to create their online business presence.
As a result of working with Susan and her team, clients feel confident and relieved knowing their online marketing is in trustworthy and caring hands so they can focus on building their business with peace of mind at having a perfect support system in place to guide them every step of the way.
Visit www.ultimatewebsiteguide.ca and download your FREE "Ultimate Guide to Improving Your Website's Profitability - 10 Critical Questions You Must Ask to Get Maximum Results".